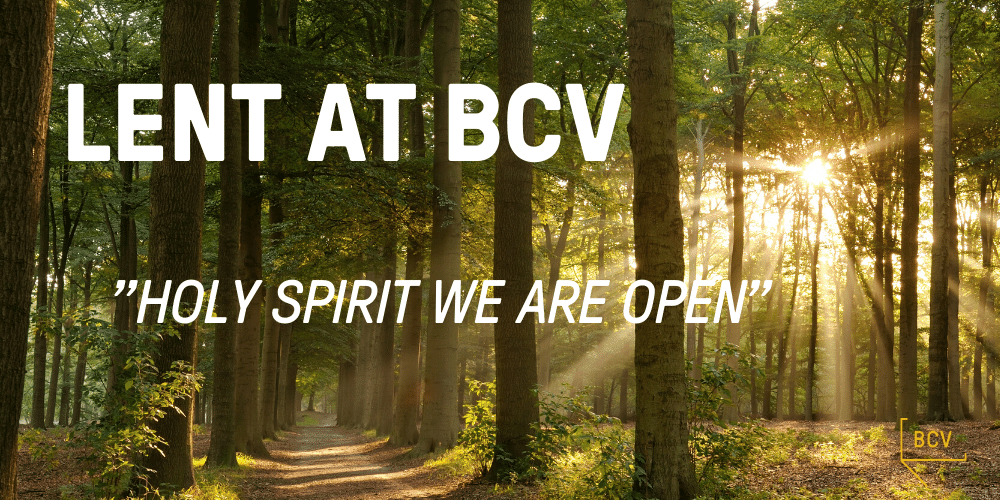 Lent 2020
Lent is the 40 day season in the church year where we prepare our hearts for Easter.
During Lent many of us give something up, or fast from something in order to draw our attention onto Jesus, our life with him, and the reality of his resurrection. These can be such helpful practices. However, this lent season, we want to invite our church and anyone else who wants to join with us, to prepare our hearts and lives for Easter by not just giving something up, but by intentionally adding something in.
Part of Lent is time to reflect on our openness to the reality and presence of Jesus, and giving our wholehearted yes to him. Jesus' presence with us and around us is made manifest by the Holy Spirit: God's presence in us and in his church.
So this lent, we are inviting you to join us as we take on some practices or daily exercises that help us declare we are open to more of the work and presence of the Holy Spirit in our lives.
We will be working through a teaching series called 'OPEN' which is all about how the Holy Spirit helps us follow Jesus, and how we can embrace more of him in our lives.
We have also put together a number of other resources that will help us engage with the Holy Spirit in our lives and help us to maintain that open posture of our hearts. We hope this help you engage with this season and draw you closer to the love of God.
Daily Prayer
This prayer is written to help us stay open to the Holy Spirit and invites him to help us hour by hour as we move through our days. You can download it here.
How To Spend Time With Jesus
In order to help us deepen our relationship with Jesus and open ourselves to the change that encounter brings we have put together some resources on how to simply spend time with Jesus in a meaningful and tangible way. You can access these resources on this page.
Lent Daily Bible Verses
Each day we have prepared a verse and prayer to help us engage with the lent season. To receive this directly to your email inbox each morning please sign up here.
This lent and beyond, let's join together and be courageous and intentionally open our lives to all the Holy Spirit wants to do in and through us.