Join us!
You would be so welcome
Sunday AM
Friday
Sunday AM, 10:30am
Fleming Fulton School,
Upper Malone Rd, Belfast


Friday, 1:00pm
Vineyard Centre,
39 North St, Belfast

Kids & Youth
Young hearts and minds discovering the love of Jesus
Children and young people are hugely valued in our church family here at BCV.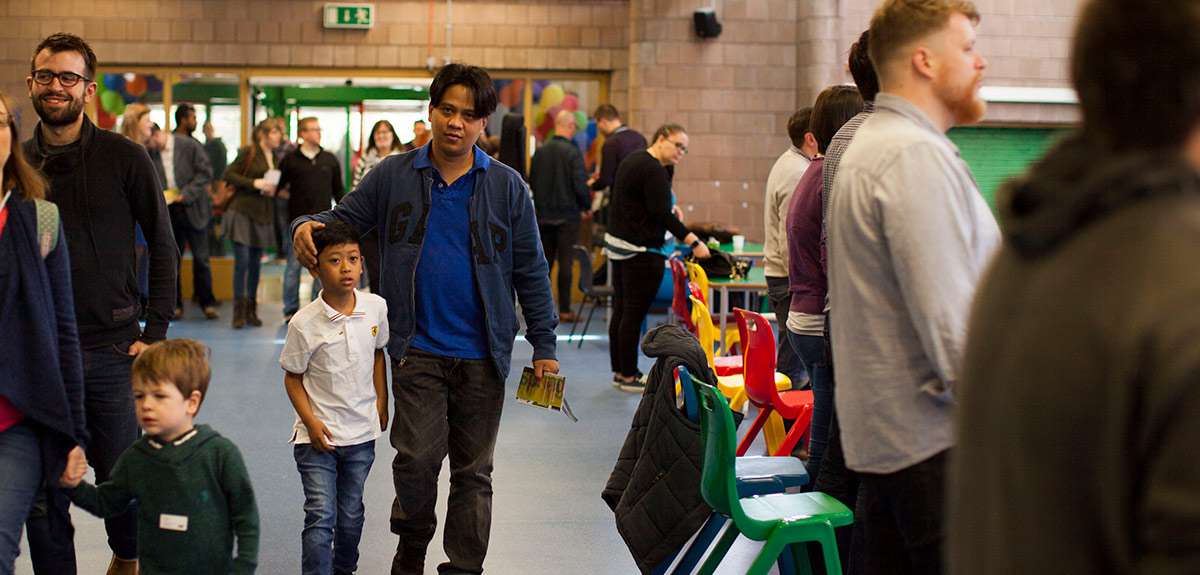 I'm New Here
Here's what to expect at our services
At Belfast City Vineyard we love welcoming new people in to our services.
We know it can be daunting to arrive somewhere new for the first time so whether you are looking for a new church family, exploring faith or simply visiting here is a little of what you can expect.
What's On
Upcoming Events
See them all
Quiet Day – 'God Slipped In'

22nd February 2020, 9:45 am

–

3:45 pm

Join us for a Quiet Day as we step away from the busyness of our daily lives and allow time…

BCV Walking Group

22nd February 2020, 10:00 am

–

2:00 pm

We will meet at The Cooper Kettle, Bushmills for breakfast, chat and a walk on the north coast. Usual outdoor…

Young Adults Worship Night

23rd February 2020, 7:00 pm

–

9:30 pm

We will be gathering to worship and pray together, allowing plenty of space to push deeper into who Jesus is and who he…
Latest News
Lent Daily Bible Verse
Lent is approaching! If you want to sign up to receive daily Bible verses throughout Lent please follow the link.
Find out more
Talks
Catch up on our services
See them all
16th February 2020

Courage: To Not Be Brave – Gideon

Courage

This week Gunther Storbeck takes us through the calling of Gideon and highlights that God can turn anyone into a...

Have a Listen

9th February 2020

Courage: Deborah – Courage to Lead, Courage to Take Our Place

Courage

This week we take a look at the book of Judges and in particular, the story of Deborah. Join us...

Have a Listen

2nd February 2020

Courage: To Steward Success

Courage

This week Andy Smith introduces us the book of Joshua and asks the question what does it look like to...

Have a Listen
Talks
Catch up on our services
See them all