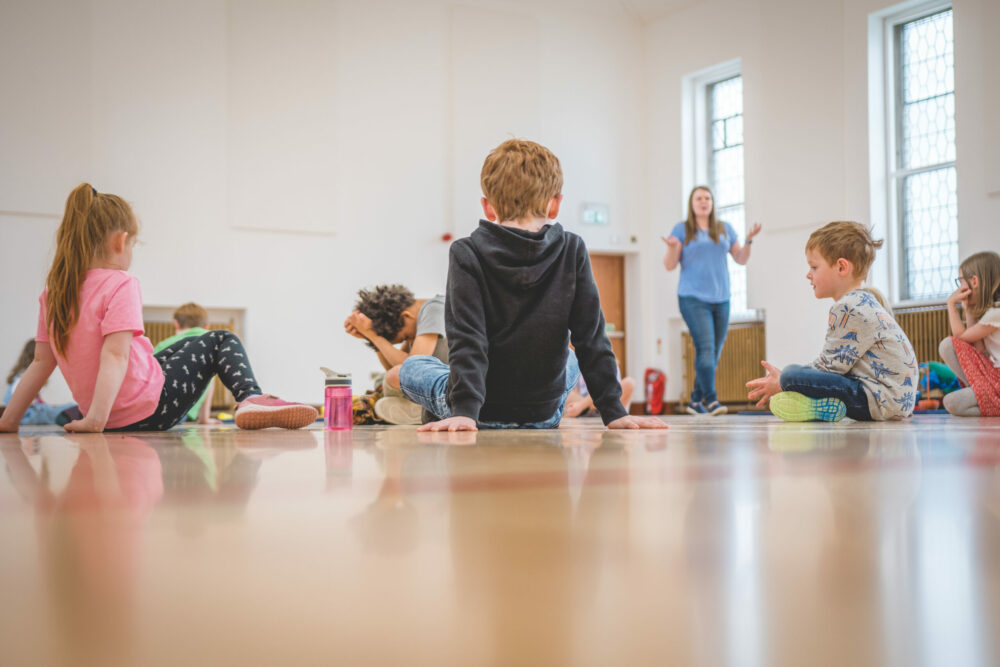 Kids
We want to see children of all ages hungering and thirsting for more of God in their lives.
We want the children in our church being equipped to hear from God and to pray with compassion and expectancy. We want to give our children a voice to respond to what God is doing in their hearts and to worship and praise Him. We want to see our kids serving others and responding with compassion to God's heart for the poor and the lost. We want to spend as much time as possible teaching our children about God's awesome love and power and seeing that impact the way they live.
Why?
Because we believe it's the most relevant, most inspiring, most exciting thing we can give them, and so we do kids ministry believing there is going to be a supernatural touch from God every single week. In BCV we want to see our whole church equipped to live in the reality and purposes of God's plans. So from the tiniest baby upwards, we want to declare to the kids in our church the reality of who God made them to be.
How?
Our 0-11's can join us in-person, alongside our 9.30am & 11.30am services. Before you come along, can we ask that you sign your child up and fill in a parental consent form? You can sign your child up by clicking here. You can fill in a parental consent form here.
---
Age Groups
bABBA's: 0-1
2&3's
P1 – P7
Youth
We want to be building a generation of young people who are growing in self-confidence through being God-Confident.
Our prayer is that our young people will be:
-POSITIVE that God loves & knows them and that He has a good plan and purpose for their lives. 
-PASSIONATE for Jesus Christ, for His church, for those in need and for those who need Jesus. 
-PREPARED for life, for relationships, for service and for leadership. 
---
How?
By INVESTING in our young people:
We have a number of Youth resources available, which you can access by clicking here.
We also have opportunities for our young people to be part of life-groups and mentoring-huddles. 
By INSPIRING our young people:
We provide age-appropriate teaching for our young people aged 11-18 to help equip them to creatively engage their hearts and minds as they journey life with Jesus. 
By IGNITING our young people
with a passion for Christ and others by regularly creating opportunities for them to worship, serve the church, minister to those in need and evangelize.  
---
For more information on how to get involved/when we meet, please visit Youth resources page
---
For more information or to have a look at what our youth gets up to please visit our Instagram or Facebook.