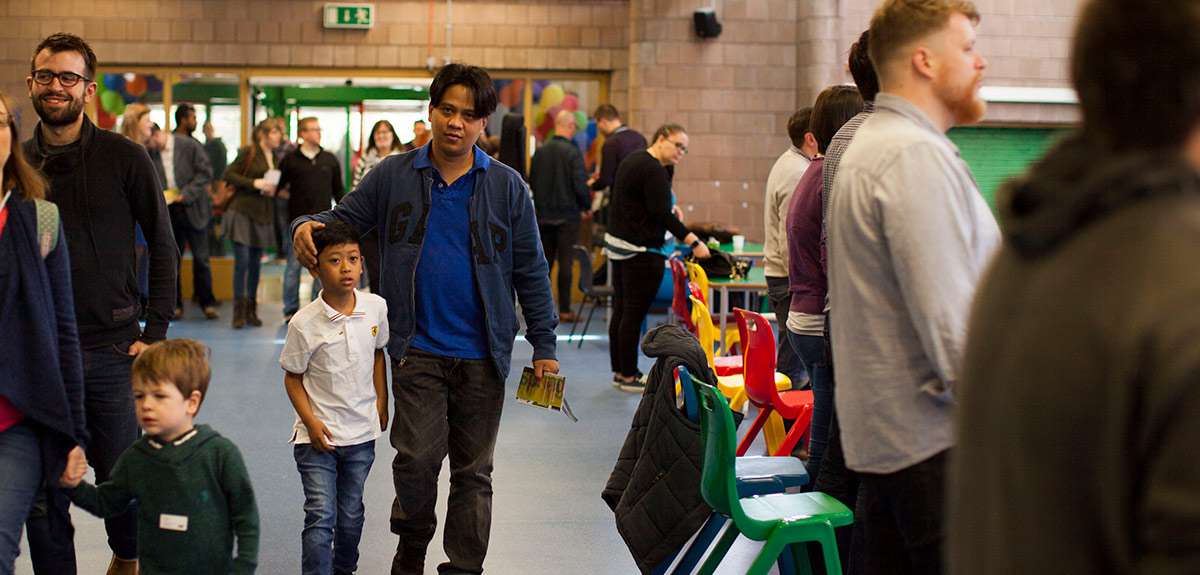 At Belfast City Vineyard we love welcoming new people in to our services.
We know it can be daunting to arrive somewhere new for the first time so whether you are looking for a new church family, exploring faith or simply visiting here is a little of what you can expect.
Formation, Community,
Impact.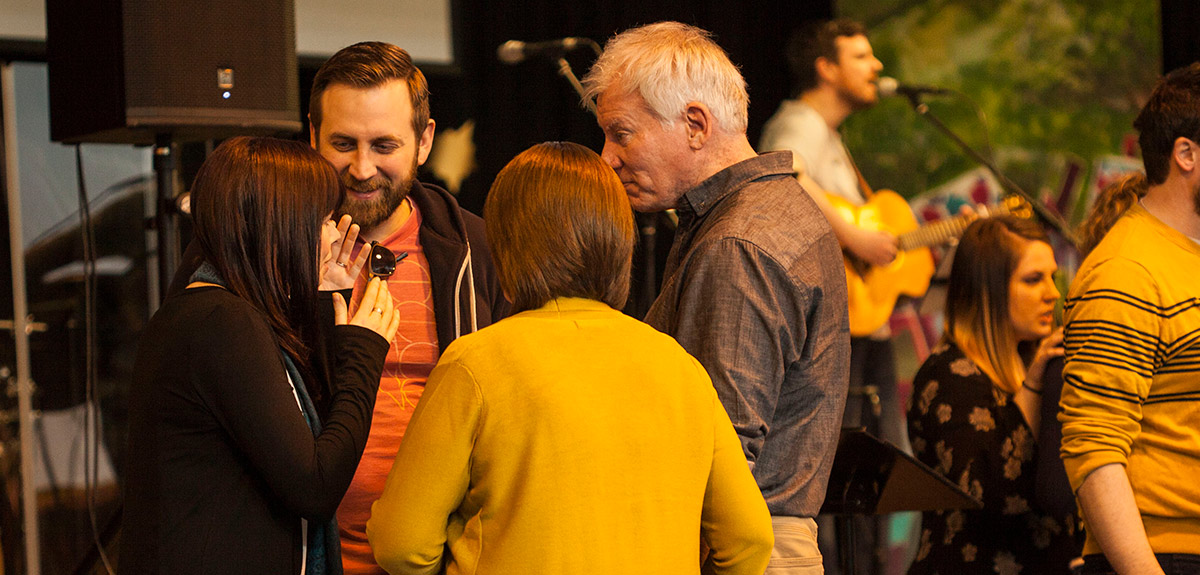 We have tea and coffee and some breakfast treats being served from 10am. Our service starts at 10:30 and typically lasts around an hour and a quarter.
The service will contain worship, teaching and a prayer ministry time where any one can receive prayer or respond to what they've encountered. Our gatherings are casual in dress and atmosphere.
We have a full kids programme from babies through to 18 which runs throughout the service and you can find more info on that here.
If you are a first-time guest we would love to meet you so please stop by our Welcome Desk in the tea and coffee area say hello.
Beyond our Sunday services there are lots of ways to connect in to the life of the church. We have life groups (small groups of 8-15 people), which meet in homes and spaces all across the city at various times throughout the week. We believe that it's in these smaller communities that we can really be known and get to do life together. Find a group here.
If you would like to find out more please do come and join us for a Sunday morning service or join us at our next newcomers meal where you'll get to hear a little more of our story and have a chance to meet some of our staff. We also love to invite newcomers to get a coffee with one of our pastors, where you can have the space to ask questions, connect with someone in leadership and hear a little more of what's going on. If that sounds interesting to you, email hello@belfastcityvineyard.com to set something up!
We love our city, and hope you do too
One of the things we are committed to is partnering with God to impact our city.
We want to see Belfast flourishing and that means engaging with those who live here in lots of innovative and creative ways. We are specifically passionate about seeing God's heart of mercy and justice lived out towards the marginalised and vulnerable in our communities. Much of what we do is expressed through our local charity, Storehouse (storehousebelfast.com) established in BCV in 2008. Storehouse provide emergency food, clothes and furniture to those in need across our city but much more than that we seek to see community established with the marginalised and dignity restored where poverty and injustice have stolen it away. We'd love to invite you to join with us in serving our city.