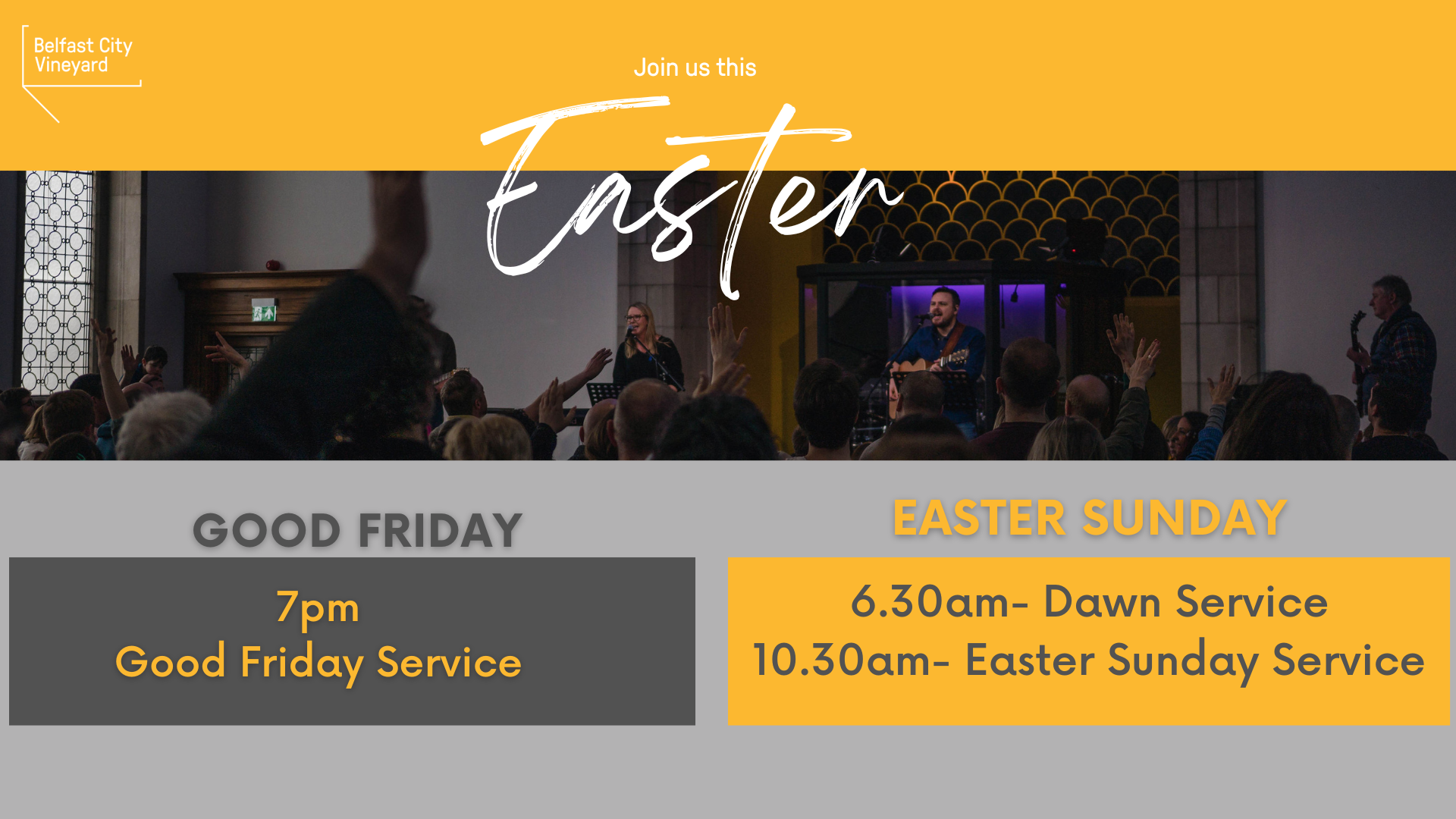 Join us over the Easter weekend as we reflect on what Jesus has accomplished on the cross and celebrate His resurrection.
Good Friday – 7pm
Easter Sunday – 6.30am & 10.30am
Kid's Ministry will be running alongside our Good Friday and Easter Sunday 10.30am services. Please sign your child up, so we can make sure we have enough resources, snack, leaders etc. To sign your child up, please follow the usual link on the main page.