This year we have a number of events to help you engage with Jesus in the run-up to Christmas. We have both online and in-person events running but we do need you to sign up to them. For more information or to sign up, just click on the image on the right-hand side. Any in-person event will adhere to the current guidelines issued by the NI Executive.
---
Advent Prayer
Since we can't be together as one big family in one place to all be praying the same prayer together in this season, we have written an Advent prayer, which you can download and pray this prayer every day throughout Advent.
---
Advent Facebook Daily Rhythms
Join us every weekday at 7.30am on Facebook for some thoughts on a passage of Scripture as we look to Jesus in this season. For anyone who feels that Facebook is not their thing, you don't need an account to view these short reflections.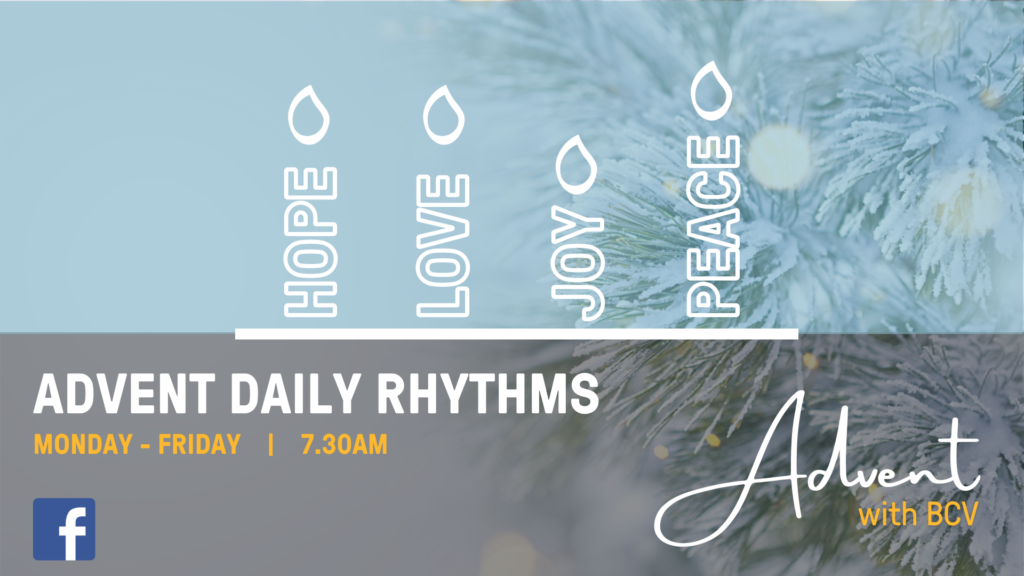 ---
Christmas Eve Service
Thursday 24 December
This year we will be hosting an online Christmas Eve service with some Christmas readings and lots of carols to help us rejoice in Jesus and welcome Christmas to each of our homes. The service will be aired at 5pm on Christmas Eve on Facebook and YouTube. A link will be posted on the image below in the coming weeks.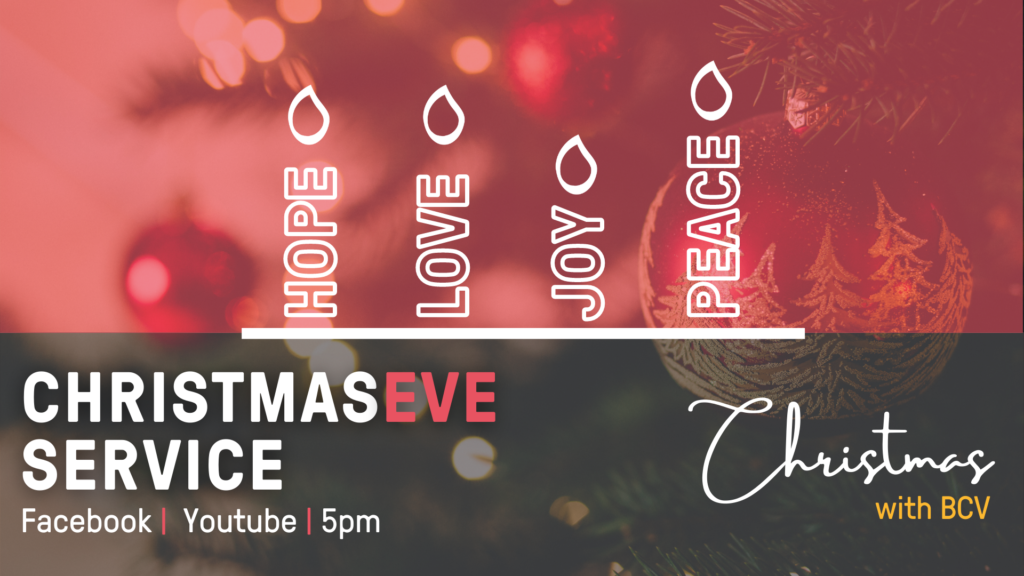 ---
Events that have already happened
Advent Prayer & Worship Night
Friday 27 November 7.30pm Zoom
As a community, we want to encourage each other to fix our eyes on the King of Kings and receive the peace He brings. This night is an opportunity to be still in His wonderful presence and prepare our hearts through worship and reflective prayer. Let's step into Advent with hope and expectation!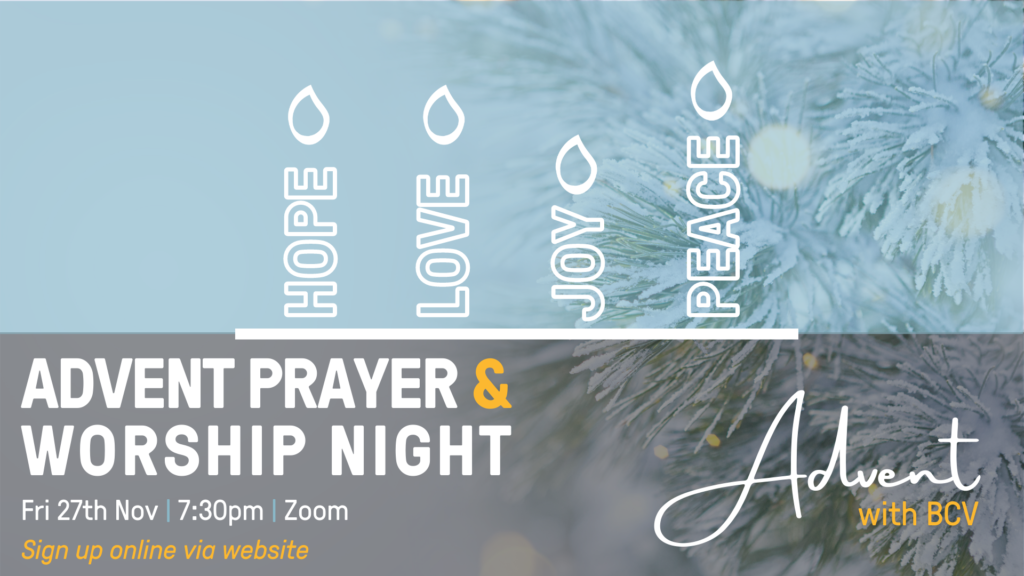 ---
Advent Daily Bible Verse
In the busyness of the Advent season, we want to take some time out to remind us of the true meaning behind the season. To help us do that we have put together some Bible verses to reflect on over Advent.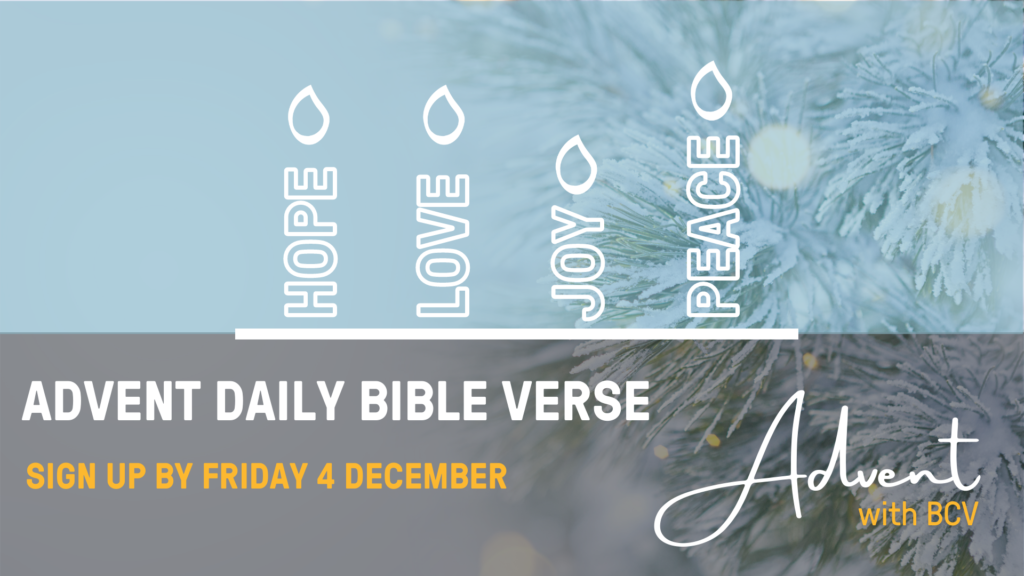 ---
Advent Healing Room
Saturday 12 December 2pm – 3pm Online