Lent is a season of the church year where we reflect on Jesus trial, suffering, death, and prepare to celebrate his resurrection. This year we have a number of online events to help you engage with Jesus in season of Lent. For more information or to sign up, just click on the image on the right-hand side.
This year we will have themes for each week of Lent. They actually are 5 broad areas or that mark out the basics of what we do as a church. They are Formation, Worship, Service, Community and Evangelism/Outreach. Each week we will have a short introduction video and some prayer points to be leaning into for that week.
---
Themes
---
To help you engage with these themes here are some resources and events.
---
Lent Prayer
Since we can't be together as one big family in one place to all be praying the same prayer together in this season, we have written a Lent prayer, which you can download and pray this prayer every day throughout Lent.
---
Lent Daily Bible Verse
Throughout Lent we want to focus on Jesus and to help us do that we will be sending out daily Bible verses for us to reflect on throughout each day.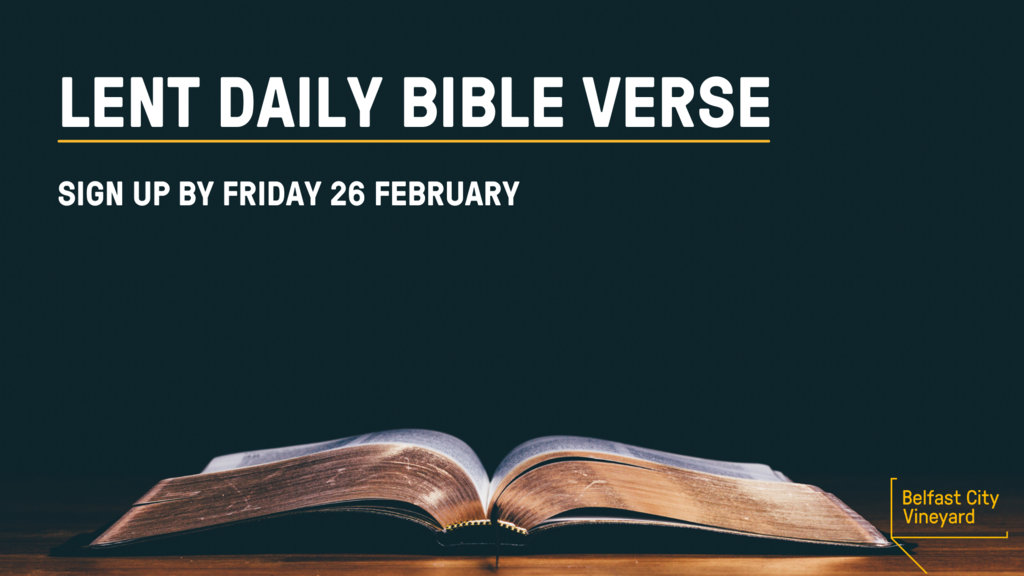 ---
Lent Facebook Morning Reflections
Join us every weekday at 7.30am on Facebook for some thoughts on a passage of Scripture as we look to Jesus in this season. For anyone who feels that Facebook is not their thing, you don't need an account to view these short reflections.
---
Wednesday Worship
Every Wednesday evening from 7.30pm on Facebook we will be having some live worship. Why not join us as we lift the name of Jesus from our own homes?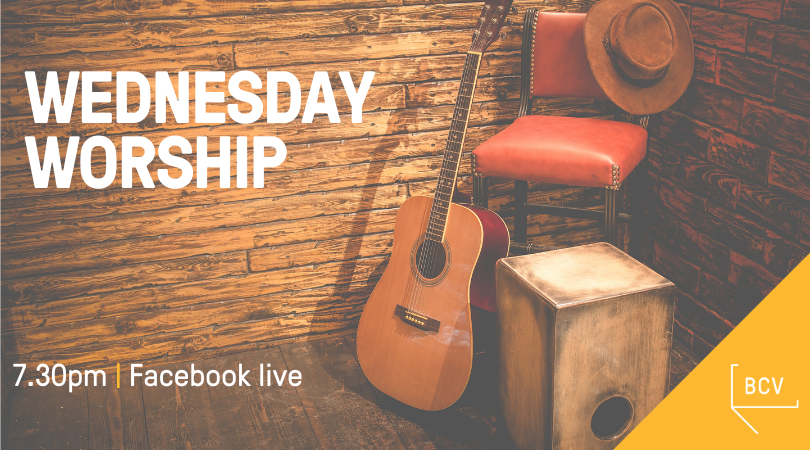 ---
Healing Rooms
Throughout Lent, we want to lean into healing. We believe that God wants to heal, so every Sunday we will be opening up more prayer ministry slots from 12noon – 1pm. To sign up just head to the weekly service page.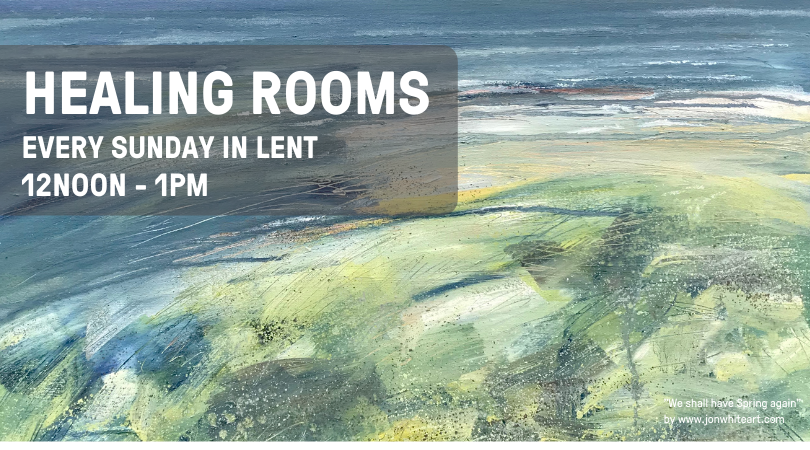 ---
Sunday Intercession Evenings
We believe that in prayer we partner with what God is doing in the world around us and get to usher in his Kingdom. So why not join us, online every Sunday evening at 6.30pm, as we gather to pray specifically against COVID-19, and to see God heal our land. We would love to see you online.
---